Welcome to the Green Providers Directory
The Green Providers Directory is the UK's leading directory of eco-friendly, fair trade and ethical companies.
Founded in 2005 by Dr Gary Robertshaw, the directory is free and easy to use – providing everything you need for ethical and sustainable living under one roof!
We also provide customer reviews, tips on how to live more sustainably and save money, and an interactive blog.
We are listed in The Guardian and Channel 4's environmental sections and on green.tv, a United Nations Environmental Programme. Find out more

Fair trade products for a fairer world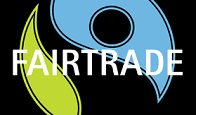 Fair trade is a social movement aimed at reducing poverty and exploitation by guaranteeing producers a price for their goods which never falls below the cost of production. All the companies listed in our green directory follow fair trade principles. More than 7 million people in Africa, Asia and Latin America benefit from Fair trade – farmers, farm workers, and their families.
Fair trade clothing, sweatshop and pesticide free
Fair trade clothing is both fashionable and ethical! Made with organic cotton by workers who are paid and treatly fairly. In contrast, much mass-produced department store clothing is made in sweatshops, where the workers have few rights. Some companies outsource production to third world countries because they can pay employees much less then they would have to pay for domestic labour. Often child labour is used to cut production costs.
Organic beauty products without the nasties
Organic beauty products do not contain harmful chemicals or pesticides. All the companies listed in our directory follow organic principles, offering everything from natural skincare products, shampoos, organic soaps and toiletries to bath salts and herbs.

Conscious Skincare are passionate about making truly organic handmade skincare products from their rural retreat in West Wales. Their award winning range includes the highest quality organic face and body products, luxurious gift sets, and specialised items suitable for Hotel or Spa use. Visit www.conscious-skincare.com
Sustainable living, saving the planet and pennies too!
Sustainable living not only helps the planet, it helps your pockets too! Turn off that light and switch off the standby on your television. Recycling can also save you money. Instead of buying new items at inflated prices, why not look for second hand goods at a fraction of the price? It could save you a small fortune over the course of a year and also help the environment.
Fair trade bags for every occasion

Fair trade bags Perfect for shopping, the beach or picnic, or as a fashion accessory, fair trade bags are becoming ever more popular. Fair trade certified cotton bags are for life. They're sustainable and reusable and represent a stand against throwaway "carrier bag society". Freeset is a leading supplier of fair trade and ethical bags. Using recycled and natural materials, each bag tells a story of a journey to freedom. www.freesetbags.co.uk