Welcome to the Green Providers Directory

Greenfibres has been making and selling organic textiles since 1996. They offer customers a personal service, and take a thoughtful approach to all aspects of the product manufacturing and trading experience. Greenfibres have helped to grow the organic textile market in the past 15 years and are confident that green solutions will build a brighter, more just, future.
Fair trade products for a fairer world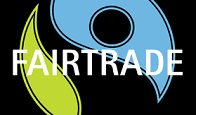 Fair trade is a social movement aimed at reducing poverty and exploitation. It guarantees producers a price for their goods which never falls below the cost of production. All the companies listed in our green directory follow fair trade principles. More than 7 million people in Africa, Asia and Latin America benefit from fair trade. Farmers, farm workers, and their families.
Fair trade clothing, sweatshop and pesticide free
Fair trade clothing is both fashionable and ethical! Made with organic cotton by workers who are paid and treated fairly. In contrast, much mass-produced department store clothing is made in sweatshops, where the workers have few rights. Often child labour is used to cut production costs.
Organic beauty products without the nasties

Beyond Organic Skincare products are made in Cornwall, UK and exported worldwide. They have won over 27 awards (and still counting) for their pure and effective products – try these yourselves to find out why! Visit www.beyondorganicskincare.com

Conscious Skincare are passionate about making truly organic handmade skincare products from their rural retreat in West Wales. Their award winning range includes the highest quality organic face and body products, luxurious gift sets, and specialised items suitable for Hotel or Spa use. Visit www.conscious-skincare.com
Sustainable living, our green directory helps to save the pennies too!

Sustainable living not only helps the planet, it helps your pockets too! Turn off that light and switch off the standby on your television. It could save you a small fortune over the course of a year and also help the environment.