Tips for a greener lifestyle
Eco-friendly, green living is easier than most people think! A few small changes can make a huge difference. Plus, sustainable green living will save you money as well as help protect the environment and reduce climate change.
Are people bored of green issues?
Greener cities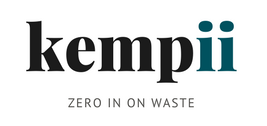 Kempii is an online platform designed to help people who want to reduce their waste impact – from plastic disposables to food waste. They offer easy, everyday swaps that add up to a huge impact. Their site provides free tips on reducing waste at home or on-the-go, and lists recommended products (they've done the searching for you!). All of their products will in some way reduce your waste footprint – for instance, by switching disposables for reusable items (like water bottles), using low-packaging alternatives (like shampoo bars) or reducing food waste (compost bins). Kempii also donate 10% of their profits to WasteAid UK, an independent UK charity that shares practical and low-cost waste management know-how with communities in low-income countries. With Kempii, reducing your own waste footprint can help others do the same! www.kempii.co.uk

Eco Living the property and lifestyle magazine with a purpose, working towards saving our planet for future generations to enjoy. More than just another lifestyle magazine Eco Living is delivering a real message, helping its readers to make discerning choices when it comes to purchasing homes, holidays, food and goods that will, by their nature, help nurture and ultimately save our planet. From features on preserving wildlife, organic farming, sustainable fashion, holistic spas, and eco housing the magazine will also explore projects that are working right now to help preserve the balance of nature including the Queen's Commonwealth Canopy project. www.ecolivingmagazine.com
For further information, contact editor Mary Anne Mcguiggan at mamcguiggan@ecolivingmagazine.com or call 0773 069 5093
Driving
A small, energy efficient car is less polluting than a gas-guzzling 4×4 – and is cheaper to run as well.
Buy carbon-neutral, green insurance – save money and help the planet!
Switch off the engine if you think you'll be stationary for more than half a minute. Idling this long burns more energy than it takes to restart the engine.
Avoid short car journeys whenever possible. Instead, walk or cycle and burn up some calories!
Share the school-run with a roster of parents to cut congestion, reduce emissions and save on your fuel bill.
If you have a diesel engine, consider biodiesel that has been obtained from sustainable sources. Not only is it carbon-neutral, it also biodegrades 98% within three weeks and is kinder on the environment.
Holidays
Holiday in the UK. Amazing fact: one long-haul return flight can produce more carbon dioxide per passenger than the average UK motorist does in an entire year!!
There are many eco friendly holidays to choose from.
Hire bikes instead of a car if you're exploring locally. Not only will this cut emissions, you'll save money – and benefit from some exercise.
Food and drink
Cook with natural, seasonal, locally grown produce.
Avoid buying endless bottles of water – it's a plastic nightmare. Fill up an old one with tap water and take it with you everywhere.
Use a toaster not the grill. It uses less energy.
Green living at home
If it's winter and the kids are wearing T-shirts turn the thermostat down by just one degree. This can save up to £30 a year on your energy bill and help the environment. Anyone cold can pull on a jumper.
An oldie but a goldie: insulate your loft. You can cut up to 20 per cent from your energy bill by installing good quality loft insulation.
Avoid wasted heat energy by timing your heating to go off 30 minutes before the school run starts, and come on again 30 minutes before you are all due home.
Only use a washing machine on full-load. Ninety per cent of the energy washing machines use is for heating the water. Switch to a cooler wash temperature: 40°C is usually adequate. Grubby whites can be pre-soaked to loosen dirt or use an eco-friendly stain remover.
Use energy saving devices to cut your domestic bills further.
Dinner time
Saucepans with lids on heat much quicker, thus using less energy (obvious really).
Get oven-wise. Don't keep opening it to check food. This allows heat to escape, wastes energy and slows down cooking. Switch off a few minutes before your meal is ready. The oven will stay hot enough to finish cooking the food.
Recycle drinks cans. The energy saved by recycling one aluminium can is enough to run a TV for three hours.
Power
Count how many light bulbs are in your home. Now think what you'd save if they were all energy-efficient. One bulb uses less than 1/4 of the electricity of a standard model and can last up to 12 times longer. This will save you £10 a year on your electricity bill and more than £50 over the bulb's lifetime.
Resist stand-by. If all UK households turned off their TVs at night instead of leaving them on standby, we would avoid emitting enough CO2 to fill the Millennium Dome 38 times each year.
This energy saving tip will help on saving money and also help reduce climate change.
Wash laundry loads on the low-temperature programme to save energy.
Green Providers Directory | Eco Directory
Average rating:
0 reviews