Organic body care
Natural and organic body care products do not contain harmful chemicals, which makes them healthier for you and better for the environment.
"How beautiful was the spectacle of nature not yet touched by the often perverse wisdom of man!" – Umberto Eco, The Name of the Rose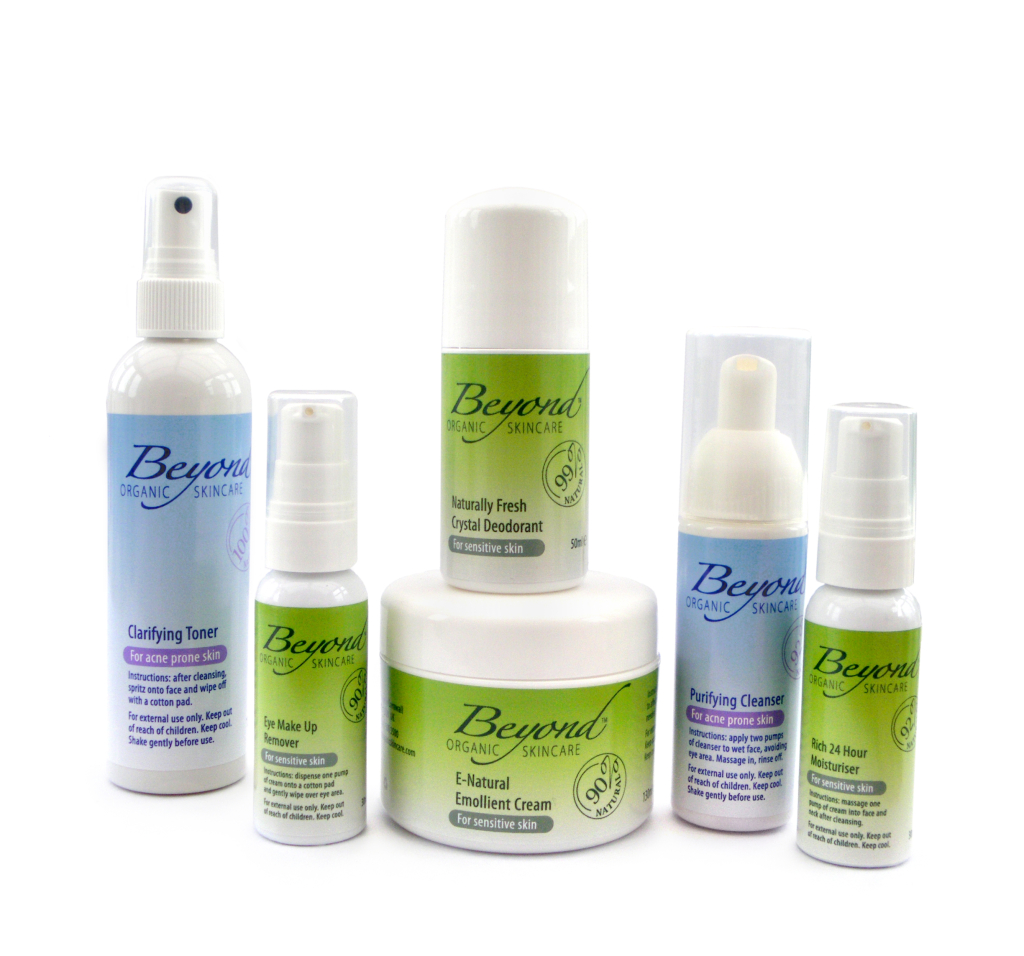 Beyond Organic Skincare offers a truly effective range of 100% Natural and Organic Products from basic, natural, unisex deodorants right through to luxurious organic anti-ageing skincare. There is also a high performance, natural anti-acne range.
Winners of 26 prestigious awards, certified organic and with all recycled packaging. Not tested on animals. Free from parabens and ALL synthetic chemicals. Think glowing, dewy, healthy skin.

Conscious Skincare are passionate about making truly organic handmade skincare products from their rural retreat in West Wales. Their award winning range includes the highest quality organic face and body products, luxurious gift sets, and specialised items suitable for Hotel or Spa use. All ingredients serve a useful purpose, none are added for colour, fragrance, filling or bleaching. They are also constantly mindful of the environment, selecting recycled or recyclable materials such as glass, aluminium and paper for all their packaging. Conscious Skincare – beautiful items, lovingly packaged with a clean conscience. Visit www.conscious-skincare.com for more information.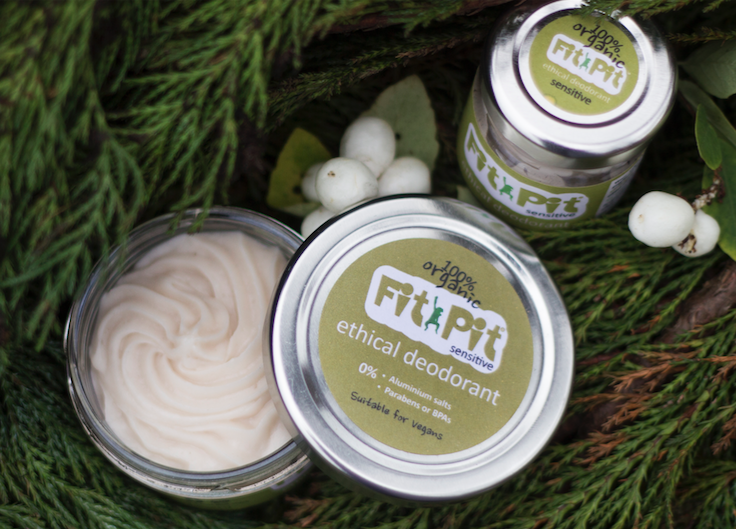 Fit Pit Natural Deodorant – 100% Organic Vegan Earthkind. Natural deodorant cream handmade in the UK by The Green Woman. Free from Aluminium, Parabens, BPAs and plastic packaging. Suitable for vegans. Jars are returnable/reusable. Fit Pit is available for men and women, sensitive skin, teenagers as a first deodorant, during pregnancy and breastfeeding, the menopause, homeopathic treatment and cancer treatment. The Green Woman believe in driving social change to support a greener more sustainable future. They are environmental campaigners and 10% of their profits are donated to work against climate change. Visit www.thegreenwoman.co.uk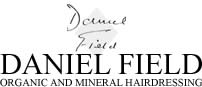 Daniel Field Hair Colour is one of Britain's leading hairdressers, and is known as the pioneer of organic hair dye, natural hair dye & Mineral Hairdressing. Their range of natural hair dyes are suitable for vegans and contain NO ammonia, alcohol, hydrogen peroxide or PPDs. Their advanced formula water colour is the world's first long lasting colouring range without ammonia, PPDs, alcohol or hydrogen peroxide. Simply add water, shake and apply this hair colour for natural hair colour and to cover greys. Visit www.danielfieldmailorder.co.uk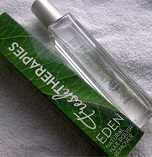 Fresh Therapies Natural Polish Remover is totally natural and uses a carefully blended mix of natural ingredients that are kind on your nails and skin. With no harmful man made chemicals it's perfect for you, your family and the planet. Also winner of the Best Beauty Vegan Product 2013. No man made chemicals, just Mother Nature's very own solution…www.freshtherapies.com
The Green Providers Directory
Average rating:
2 reviews
Jun 30, 2015
A natural deodorant that actually works! Review by Del Brown Approved!

"The trouble with natural deodorants are, they just don't work" Well my friends, not anymore! I was asked to try this new 99% natural 'Naturally fresh crystal deodorant' roll-on by Marianna Tregoning, the founder of Cornwall based Beyond Organic Skincare. So I have put it to the test.



It is a standard plastic roll-on bottle, which performs very well. I say that because some roll-on's I have tried in the past either don't dispense enough product or end up leaking all over the place. Not with this one. The first thing you can smell is the fragrance of cucumbers, not surprising when you see cucumber fruit extract being the fifth biggest ingredient in the bottle. The natural cucumber smell quickly disperses once applied and you're left without any lingering fragrance. The liquid also dries quickly, so no delay required in pulling on your clothes.
Jun 30, 2015
Beyond Organic Skincare. I've never woken up with better looking skin!