Organic food and drink
Organic produce comes from crops that are grown without the use of pesticides, artificial fertilisers, ionising radiation, food additives or genetic modification (GM). Meat products are not contaminated with antibiotics or growth hormones. Whereas organic food was once produced only in small quantities by local farms, its now becoming much more widely available as more people recognise the health benefits compared to conventional production methods.
How eco friendly is your coffee?
"It is vitally important that we can continue to say, with absolute conviction, that organic farming delivers the highest quality, best-tasting food, produced without artificial chemicals or genetic modification, and with respect for animal welfare and the environment, while helping to maintain the landscape and rural communities." – Prince Charles

eco cuisine is an ethically run catering business. They use British farmers and fishermen and British and/or organic fruits and vegetables. Offering you seasonal menus and produce, Sonya will guide you from your initial enquiry to the day of your event. eco cuisine can offer canapes, finger/fork buffets, hot/cold buffets, bbq's, sandwich/wrap platters, sit down meals plus staff, drinks and equipment hire. www.eco-cuisine.co.uk
Green & Black's started out in Portobello Road back in 1991. Today, they remain true to the original values of their business, with ethical trading and organic products. Their aim continues to be the creation of chocolate products that gives a taste experience like no other. www.greenandblacks.com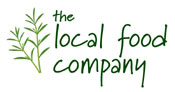 The Local Food Company sells top quality food produced in Devon without a Kensington price tag. All food is labelled with food miles and the company is carbon offset as well as being Winners of Green Business of the Year 2007. Corporate hampers with wow factor and ethics. Visit www.thelocalfoodcompany.co.uk for more information and to book your home delivery of Westcountry food for your cupboard and fridge.

Steenbergs Organic provide over 400 organic and FAIRTRADE spices, herbs, flavoured sugars, peppers, blends and loose leaf tea. They source the majority from producers, pack and blend in North Yorkshire in stylish glass and gift boxes. They are passionate about working in harmony with the environment and have been carbon offsetting since 2006. Their factory incorporates a number of eco features. www.steenbergs.co.uk
The Green Providers Directory
Average rating:
0 reviews