Domestic pollution can cause more environmental damage than industrial pollution, and non-environmentally friendly products are associated with a range of health problems and disruption of eco-systems. Eco friendly cleaning products are bio-degradable and don't contain phosphates, enzymes, bleach and other harmful chemicals found in conventional cleaning products. Safer for you and your family and kinder to the environment.
Did you know? Children are particularly vulnerable from exposure to conventional cleaning products because everything goes in their mouths and they virtually live on the floor. Children are also more sensitive because they are still developing the basic body systems: the brain, internal organs, respiratory and immune systems are not fully developed until adolescence.
Why vinegar is so good at cleaning
Why do we associate citrus smells with being clean?
"We are rightly appalled by the genetic effects of radiation; how then, can we be indifferent to the same effect in chemicals we disseminate widely in our environment?" – Rachel Carson, author, Silent Spring
Big Green Smile Eco-friendly cleaning products with a minimum effect on the environment, a great first step to making your home a little bit more environment friendly! Whether it is cleaning liquids or powders you are after or whether it's your dishes, clothes, floors, surfaces, leather sofa or your stainless steel fittings you need to clean, you will find it in the Big Green Smile cleaning products department. Visit www.biggreensmile.com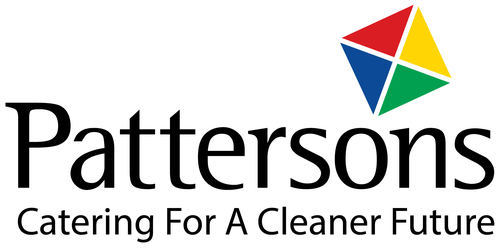 Pattersons Cleaning and Catering Supplies are a Bristol-based industry-leading supplier who have been trading since 1889. Pattersons offer ethically sourced catering and cleaning products with minimal environmental impact as determined by W.E.I.R scheme. Their commercial eco-friendly cleaning ranges from Jangro Enviro to Delphis Eco cover all aspects of cleaning; from kitchens to washrooms. For catering customers looking for eco disposables, Pattersons Catering Supplies have not only sourced Vegware products that are biodegradable compostable for food and drink on the move such as paper straws or compostable cups but also eco supplies including biodegradable bin bags and recyclable Christmas crackers. www.pattersons.co.uk

Anyclean are an eco-friendly and pollution conscious cleaning company based in London. They preach against the use of bleach in any home they visit and encourage people to use natural cleaning products like vinegar, bicarbonate of soda, environmentally friendly commercial products like Ecover etc. Anyclean provide domestic and commercial cleaning services in London. They have been in business since 1998.
Tel: 020 7099 6964
www.anyclean.co.uk

Dri Pak eco friendly cleaning products Producer of traditional cleaning products such as Soda Crystals, White Vinegar and Bicarbonate of Soda. They are biodegradable and contain no phosphates, enzymes or bleach, with a considerably smaller impact on the environment. www.dri-pak.co.uk/
"You cannot get through a single day without having an impact on the world around you. What you do makes a difference and you have to decide what kind of a difference you want to make."— Jane Goodall
The Green Providers Directory
Average rating:
3 reviews
Sep 11, 2019
Eradicates the need to bin plastic pouches
Nilaqua water based, vegan hand sanitiser, has an industrial dispenser that eradicates the need to bin plastic pouches, by topping up the liquid!! site: alcoholfreesanitiser.com
Feb 14, 2016
Excellent resource
This is a really helpful and comprehensive directory of products and advice
Mar 27, 2015
Eco-Works Ltd. Very good products, very helpful people and very knowledgeable.