Eco friendly cleaning
Domestic pollution can cause more environmental damage than industrial pollution, and non-environmentally friendly products are associated with a range of health problems and disruption of eco-systems. Eco friendly cleaning products are bio-degradable and don't contain phosphates, enzymes, bleach and other harmful chemicals found in conventional cleaning products. Safer for you and your family and kinder to the environment.

Greenfibres has been making and selling organic textiles since 1996. They offer customers a personal service, and take a thoughtful approach to all aspects of the product manufacturing and trading experience. Greenfibres have helped to grow the organic textile market in the past 15 years and are confident that green solutions will build a brighter, more just, future.
Did you know? Children are particularly vulnerable from exposure to conventional cleaning products because everything goes in their mouths and they virtually live on the floor. Children are also more sensitive because they are still developing the basic body systems: the brain, internal organs, respiratory and immune systems are not fully developed until adolescence.
"We are rightly appalled by the genetic effects of radiation; how then, can we be indifferent to the same effect in chemicals we disseminate widely in our environment?" – Rachel Carson, author, Silent Spring
Ethical Superstore's range of household essentials and cleaning products offers eco-friendly alternatives to the current brands on the market, providing simple products to encourage home to become more eco-friendly. More and more people are becoming aware of harsh chemicals in cleaning products, and reluctant to use them in their home. Ethical Superstore offer a range of natural eco-friendly cleaning products as an alternative to harsh bleaches and other cleaners, keeping you and your home safe from synthetic chemicals. Visit www.ethicalsuperstore.com
Big Green Smile Eco-friendly cleaning products with a minimum effect on the environment, a great first step to making your home a little bit more environment friendly! Whether it is cleaning liquids or powders you are after or whether it's your dishes, clothes, floors, surfaces, leather sofa or your stainless steel fittings you need to clean, you will find it in the Big Green Smile cleaning products department. Visit www.biggreensmile.com

Dri Pak eco friendly cleaning products Producer of traditional cleaning products such as Soda Crystals, White Vinegar and Bicarbonate of Soda. They are biodegradable and contain no phosphates, enzymes or bleach, with a considerably smaller impact on the environment. www.dri-pak.co.uk/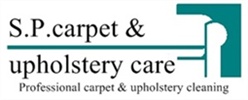 S.P.carpet and upholstery care Eco friendly, fast dry carpet and upholstery cleaning services for home and business. Professional carpet and upholstery cleaning services for Derbyshire and Nottinghamshire. Services include, carpet repairs and hard floor cleaning. www.derbyshirecarpetcare.co.uk
The Green Providers Directory
Average rating:
2 reviews
Feb 14, 2016
Excellent resource
This is a really helpful and comprehensive directory of products and advice
Mar 27, 2015
Eco-Works Ltd. Very good products, very helpful people and very knowledgeable.