Fair trade furniture
Fair trade furniture. Always choose wood from managed forests, certified by the Forest Stewardship Council (FSC). FSC is an international, non-governmental organisation dedicated to promoting responsible management of the world's forests. It was founded in 1993 in response to public concern about deforestation and demand for a trustworthy wood-labelling scheme. FSC is supported by NGOs including WWF, Greenpeace and the Woodland Trust.
Beautifully designed fair trade furniture made from sustainable sources and recycled materials. Different and stylish without harming the environment or destroying the rainforests. Always remember to choose wood that has been certified by the Forest Stewardship Council (FSC). This will guarantee that the timber used in your furniture comes from a well-managed forest.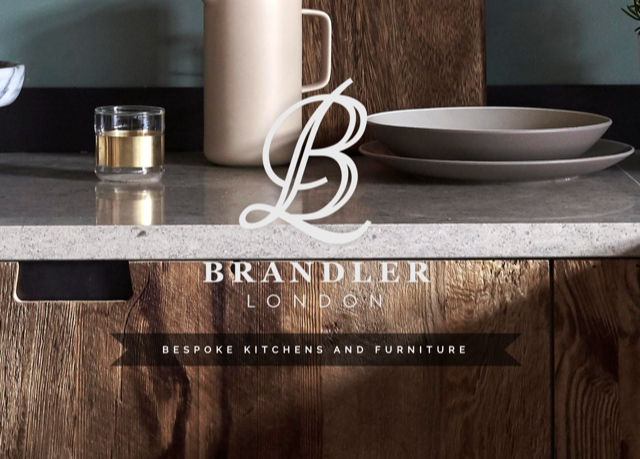 Brandler London is a boutique joinery company specialising in the use of barn wood. They are passionate about creating beautiful, highly textured centrepieces and captivating living spaces. Considerable attention is paid to sustainable design with all of the furniture and joinery fabricated in their workshops. They strive to fulfil their clients' desire for high specification cabinetry and furniture that offer a connection to nature, and a quality of material that cannot be found elsewhere. Their products and philosophy are directed at minimising the impact on our environment, and bringing a completely unique aesthetic and feeling into the home.
Brandler London, 11 North Weylands, Molesey Road, Walton-On-Thames, Surrey, KT12 3PL
E: info@brandler.london
M: 07958043343
T: 01932 212163
www.brandler.london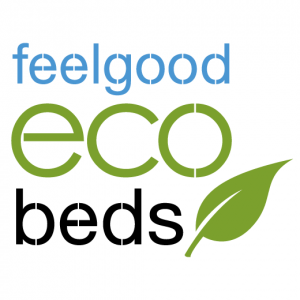 Feelgood eco beds is a small business based just outside of Exeter. They make a range of wooden beds from certified, sustainably sourced timber. All the finishes they use are water based, zero odour non toxic and low in VOC content. They deliver to all parts of the UK and delivery is free to mainland England and Wales. The beds are designed to make assembly very easy and they supply the tools (only 2!) to do the job. They also supply luxury pocket spring mattresses which use local Dartmoor sheeps wool that has been organically washed. www.feelgoodecobeds.co.uk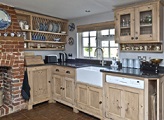 New from Old designs, handcrafts and installs bespoke solid wood kitchens and furniture for the home using either reclaimed pine or new accredited sustainable hardwoods, including the beautifully grained Oak, Ash, Elm, Sycamore, Beech. The grain of the wood is carefully chosen and used as an integral part of each design. Sole Proprietor Rick Forward is a furniture craftsman, and uses time-tested methods of craftsmanship to create traditionally made kitchens and furniture in contemporary and traditional styles. His philosophy is to create beautiful and functional interiors with minimal environmental impact. www.newfromold.co.uk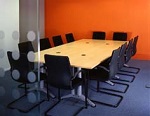 Blue Line Office Furniture provides office furniture solutions for the South East including Harlow, Essex, Bishops Stortford, Hertfordshire, Cambridge and London. Their huge range of office furniture includes office chairs, office desks, filing cabinets, standard and bespoke boardroom tables, reception furniture and more. Wherever possible Blue Line utilises accredited sustainable products which help meet corporate and social responsibility needs for sustainable office furniture. Blue Line also takes pride in its Ergonomic Furniture and Innovative Furniture Design. They also repair, recycle and refurbish current office furniture and they stock second hand and second user office desks, office chairs and other office furniture. Fully FSC certified. Visit www.blueline.uk.com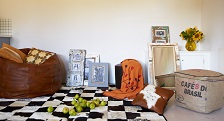 Planet Craft offer home furnishings of character and quality. They offer an alternative to mass-produced, throw-away goods and trade fairly with their suppliers and customers. Planet Craft celebrate the diversity, character and quality that each artisan has given to everything they sell, and they offer an unbeatable and personal service. In 10 years of trading Planet Craft have served thousands of customers; their leather beanbags, footstools, pouffes, distressed wood frames and mirrors, hammocks and throws, cowhides and cushions have brought smiles to homes up and down the country. Planet Craft have a keen interest in animal welfare, the environment and working conditions and try to ensure your custom, through our small business, is a force for good. Visit www.planet-craft.com
The Green Providers Directory
Average rating:
0 reviews