Organic and fair trade homeware products to brighten up your household. Including electrical appliances, fair trade furniture, ornaments, organic linens, blankets, towels, cushions and many unusual and unique ideas. All the companies listed have been vetted to ensure they pursue eco-friendly policies and help to protect the environment, so you can be sure your purchase is a green one!
"Our modern industrial economy takes a mountain covered with trees, lakes, running streams and transforms it into a mountain of junk, garbage, slime pits, and debris." – Edward Abbey

Slay My Print produce high quality wall art and picture frames for your home. They create affordable and stylish prints, from quirky typography designs to beautiful photography posters. Slay My Print care about the environment and reducing their carbon footprint is at the forefront of everything they do, including the use of FSC certified materials, recyclable packaging and donating the equivalent of one tree for every order to the TreeSisters, a UK registered reforestation charity. They also produce all of their prints in local markets meaning that your posters will be delivered using the smallest amount of carbon emissions possible!

Snooty Catz ethical living for people and pets was founded in 2016 in the steel city of Sheffield; they are a small independent business with a passion for living ethically for both themselves and their pets. They work hard to offset their carbon footprint and they also plant one tree for every order placed.
Snooty Catz believe living a more ethical and sustainable lifestyle shouldn't be expensive and they endeavour to offer fabulous products at great prices. They are passionate about the environment and this reflects in their ever-growing range of cruelty-free, plastic-free, natural, vegan, made in Britain and fair trade products.
For 10% off use code GreenProviders10
Visit https://snootycatz.co.uk

BambooBeautiful curate a wide range of beautiful items for your home and family, all made with Bamboo.
Bamboo is an incredibly sustainable resource, growing up to 91 cm a day without the need for irrigation or pesticides. It also stores carbon dioxide, and produces 35% more oxygen than the equivalent area of trees. It can be used in a huge variety of applications including building, tableware, beauty products, clothing and more.
Whether you're looking for eco-essentials or an eco-conscious gift, BambooBeautiful offer a wide range of products – from luxury scarves to children's tableware, toothbrushes and beauty products to picnic ware.
Visit www.bamboobeautiful.uk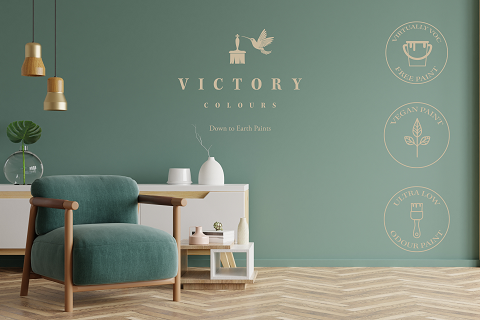 Victory Colours is a family-owned business in the North West, specialising in the manufacture of eco-friendly, totally vegan paints. Their deeply pigmented paints are formulated to offer outstanding results without the addition harmful chemicals, heavy metals or Volatile Organic Compounds (VOCs). These paints are perfect for families, decorators, interior designers and individuals who want a beautiful home without any nasties. Their emulsion paints meet Indoor Air Comfort Gold (IACG) standards for low VOC content and emissions, ideal for BREEAM, LEED, and WELL projects. They offer environmentally conscious options without compromising quality or style. Making small changes in daily habits can protect our planet, and their vegan paint is one such change. Explore their range today for sustainable painting solutions! www.victorycolours.co.uk
Get in touch – info@victorycolours.co.uk
Instagram @victorycolours
Tel: 01258 841310

Sleep Organic is an online luxury bedding store with a difference! They create and provide original design duvet covers, matching pillowcases and flat and fitted sheets. They exclusively use certified organic and fairtrade cotton of the finest quality (percale and sateen) giving you peace of mind that your night's sleep won't cost the earth! In addition to classic white, navy blue piping and stylish silver line embroidered duvet covers, they offer cat, dog and bunny themes for the animal lovers among you. Their embroidered lavender flowers design is also a popular choice. Come visit and see for yourself! www.sleeporganic.co.uk
Contact: customer.service@sleeporganic.co.uk
Telephone: 020 7965 7362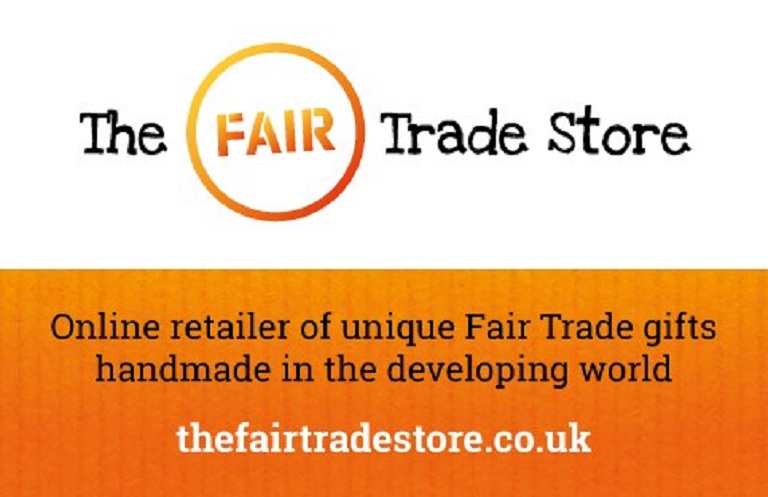 The FAIR Trade Store is a UK-based online shop dedicated to bringing you Fair Trade products and gifts, bags, jewellery, fashion accessories, homeware and more – all handmade in the developing world. Trading since 2009 they now have thousands of happy customers. The products they sell are unique and not readily available in supermarkets or department stores, which allows you the opportunity to purchase something special. By shopping with The FAIR Trade Store you are just a few steps away from artisans in some of the world`s poorest communities. Your purchase helps transform trade and change lives. How good is that? www.thefairtradestore.co.uk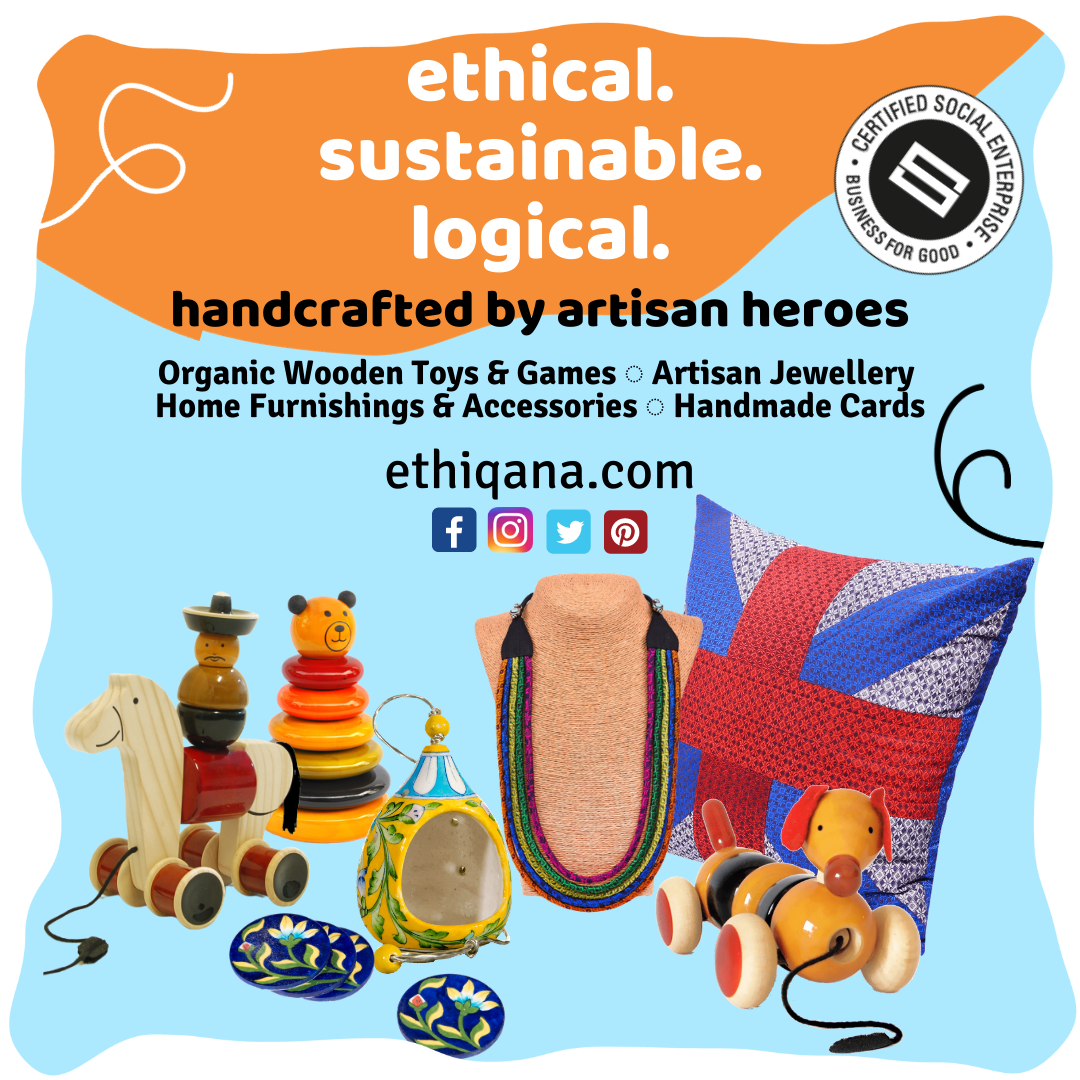 Ethiqana – Ethical, Sustainable, Logical. Ethiqana is a convenient, stylish, ethical and sustainable alternative to the usual. Ethiqana are passionate about people and the planet so they get very excited about things that are ethical and sustainable. They work with small artisan producers. Economic empowerment, creative pursuit and eco-friendliness are at the heart of their mission. Their collection includes organic wooden toys, unique home décor, artistic & economical heating solutions, stylish personal accessories & beautiful greeting cards. Everything is exceptionally handcrafted by artisan heroes so everything is truly unique. Also, every sale contributes to a worthy project through Buy1Give1, at no cost to you! www.ethiqana.com
Social links:
Twitter
Facebook
Instagram
Pinterest

Lily & Mortimer believes that everyday luxury doesn't have to cost the earth. They offer a beautiful range of 100% organic bedding, both Fairtrade and GOTs certified, together with nursery essentials including rompers, cot bedding and hooded towels. They bring together sustainability with design offering three stylish ranges of organic bedding to suit any bedroom scheme. Made from long staple single ply cotton to give a natural strength and softness, you won't want to sleep in anything else. www.lilymortimer.com
Contact : hello@lilymortimer.com
Telephone : 0845 862 0561

The Fine Cotton Company specialises in gorgeous organic cotton bedding, the fluffiest organic cotton towels, organic towelling robes and slippers, organic scented candles, unique gifts and stylish home accessories for adults, children and babies which are soft to the touch, kind on the conscience and great value too. The Fine Cotton Company is an ecologically conscious company that cares about the planet, and carefully sources all their collections without exploitation or any harmful chemicals or pesticides. www.thefinecottoncompany.com
Eco Knit – environmentally friendly towels From quicker drying times to longer lasting towels you will be amazed of the benefits EcoKnit products can provide to you and the environment. Cut your laundering time and costs considerably with EcoKnit quick drying snag free products and enjoy hassle free, environmentally friendly laundering. No More Lengthy Laundering times, No More High Energy bills, No More Snags, Reduced Water consumption and Reduce your Carbon Footprint. www.hartdean.com

The Natural Rug Store is a specialist rug company that sell superior quality rugs made from natural materials that include, coir, jute, seagrass, sisal, sisool and wool. The website provides users with the unique ability to design their own custom made rugs online using the easy to use Rug Builder tool. All rugs are made in England and free shipping is available within mainland UK. www.naturalrugstore.co.uk

Chandni Chowk specialises in designing textiles, which are then hand made in India and Bangladesh by wonderfully skilled crafts people to a very high quality. An exciting marriage of Eastern textile skills with a Western appeal. Their aim is to create a beautiful product whilst trying to minimise their impact on the environment and allow for human fulfilment at work. www.chandnichowk.co.uk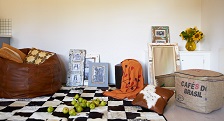 Planet Craft offer home furnishings of character and quality. In 10 years of trading Planet Craft have served thousands of customers; their leather beanbags, footstools, pouffes, distressed wood frames and mirrors, hammocks and throws, cowhides and cushions have brought smiles to homes up and down the country. Planet Craft have a keen interest in animal welfare, the environment and working conditions and try to ensure your custom, through our small business, is a force for good. Visit www.planet-craft.com
COAT is the Carbon Neutral Paint Company, changing the paint game for good. With a curated colour range, premium 100% water-based and low-VOC paints, and high-grade recycled supplies – they're levelling-up the paint industry. Try colours easily at home with clever Peel & Stick swatches that are 95% less wasteful than paint tester pots. Luxury paint never felt this good. www.coatpaints.com
The Green Providers Directory
Average rating:
2 reviews
Mar 27, 2015
The Recycle Warehouse. Your stuff looks fantastic, have not got anything yet but given my sister the website address for gifts, hope she gets something from you.
Mar 27, 2015
The Natural Rug Store. We have received the rug. It looks great. Many thanks with your support.