Recycled stationery
Eco-friendly, recycled stationery, recycled paper suppliers and ethical office supplies. Recycling paper saves waste paper from releasing methane as it breaks down and helps to keep carbon locked up for longer and out of the atmosphere.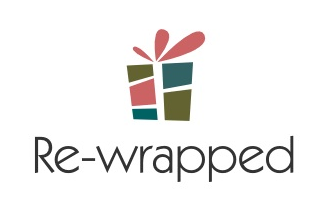 Re-wrapped produces designer led wrapping paper and other products, using 100% recycled unbleached paper and environmentally friendly vegetable inks. Their range includes wrapping paper, matching swing tags, greeting cards and notebooks. They also provide a customer print service, allowing customers to bring their own wrapping paper designs to market, as well as producing business cards, corporate notebooks, flyers and other marketing materials, all using post consumer waste that has not been bleached. www.re-wrapped.co.uk

eco-craft sell recycled paper and card, envelopes, card blanks, craft, packaging and stationery products for the environmentally and ethically aware consumer. They are specialists in the supply and the manufacture of environmentally friendly card and paper stock suitable for print, letterpress etc. plus craft products, card blanks, blank boxes and CD sleeves for printing, envelopes, coloured notepads, bio-degradable bags etc. eco-craft currently supply one of the widest range of coloured recycled card stock available, (now in over 30 colours). Along with coloured recycled papers and envelopes. Everything you need to make your own greetings cards, for fund raising, pleasure or profit. Also including a growing range of recycled, fair trade. biodegradable and ethical packaging. www.eco-craft.co.uk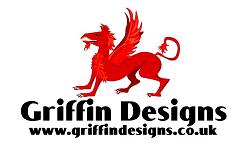 Griffin Designs. Vinyl advertising banners are an effective form of local advertising. But what do you do with your banner after your event or when your promotion ends? Don't consign it to landfill – send it back to them for re-designing! Their banners cost from £27 per metre, but Griffin Designs only charge 2/3rds of the original price to re-design your banner – so you save money from the very first re-strip. Griffin Designs – making vinyl green! www.griffindesigns.co.uk
The Green Providers Directory
Average rating:
1 reviews
Mar 27, 2015
A friend recommended Griffin Designs to me at a time when I was hunting with an imminent deadline to meet for a decent banner printer. Karen was brilliant, immediately responsive, efficient, and incredibly helpful with her suggestions as to design and layout. Within just a few days I had a great new banner AND a rubber stamp, exactly as I wanted them to look, and for very competitive prices. Now I'll be recommending Griffin Designs to others whenever I can.